Parking for Electric Vehicles (EV) at TCNJ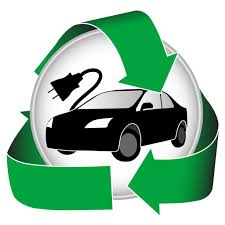 Welcome to the Office of Student Accounts – Parking Services – EV Charging
Green Hall Room 119
(609)771-3144 or (609)771-2172
parking@tcnj.edu
Monday-Friday 8:30 a.m. to 4:30 p.m.
ELECTRIC VEHICLE (EV) CHARGING INSTRUCTIONS & REGULATIONS 
The TCNJ  Electric Vehicle Chargers are located on the first floor of the Metzger Garage (Lot #7), in front of Lions Stadium.  There are chargers mounted on the wall in front of the green reserved charging spaces.  There are ten charging spaces available.
Charging your Vehicle
Maximum charging time is 4 hours, after which vehicle must be moved to allow access to others
Parking and charging between the hours of 11:00 p.m. to 5:00 a.m. is prohibited.
Regulations for ALL users
Parking and charging in an EV space is available on a first come first serve basis for the campus community. We do not guarantee that a charging space will be available for a campus community member's use.
Users must respect EV charging equipment and leave the charging space as it was found (e.g. wind the cord at neatly, place it back on the charger, and place the powerhead back into its holder).
Vehicles must be registered with Parking Services and the appropriate college parking decal affix to the vehicle.
All TCNJ parking regulations apply to the EV charging spaces. Please visit the following website for further information: https://parking.tcnj.edu/regulations/.
Users in violation of any EV charging station or Parking regulation are subject to TCNJ Campus Police citations, fines, towing, and/or revocation of service usage.
Instructions for Charging Vehicles
Park your vehicle in one of the ten charging spaces
Unwind the charging coil mounted on the wall
Plug the charging coil into the vehicle
The charger will then begin to charge the vehicle.
Remove your vehicle after 4 hours maximum of charging.
If an internal combustion (not electric) vehicle is parked in an EV charging space, please contact Campus Police at 609-771-2167.
If you have any problems or notice any damage to the EV charging stations, please contact Facilities at 609-771-2353.
Please note: The EV Charging Stations may be temporarily unavailable at times due to maintenance or special events.   Notification of any service disruptions is, whenever possible, posted on the Parking Services website and broadcast via TCNJ email.